20 Apr

The Waber Construction Law Seminar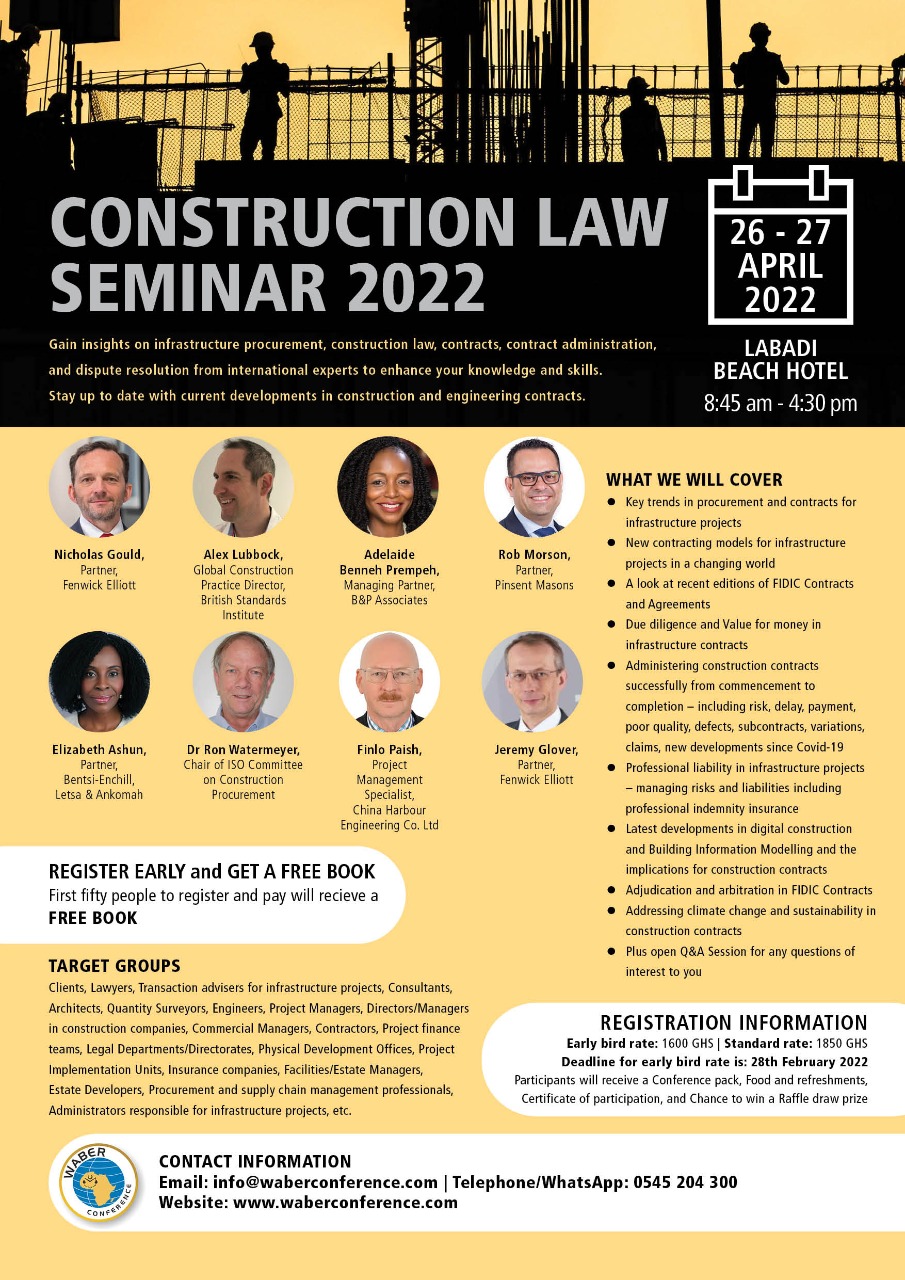 The Waber Construction Law Seminar 2022 was held on the 26th & 27th of April 2022. Our Managing Partner Adelaide Benneh Prempeh, was a scheduled Speaker.
Her segment focused on 2 topics:
Key Trends in Procurement and Contracts for Infrastructure Projects – The Ghanaian Perspective; and
Professional Liability in Infrastructure Projects.
The first session focused on current trends in procurement and contracts for infrastructure projects from Ghana's perspective. This entailed current trends in the Ghanaian infrastructure industry; types of projects being undertaken, means of procurement, types of contracts employed, (including FIDIC Conditions of Contract) and the implications for stakeholders in infrastructure projects and contracts the relevant and updated legislation that governs the industry in Ghana was also presented
The second session involved an in-depth discourse on professional liability, risk assessment and management in infrastructure contracts. She considered the relevant laws of Tort and Liability and the implications for various construction professionals in Ghana, as well as the role of these professionals in mitigating the associated risks and liabilities, with Insurance as a risk management tool highlighted as an integral part of the presentation.