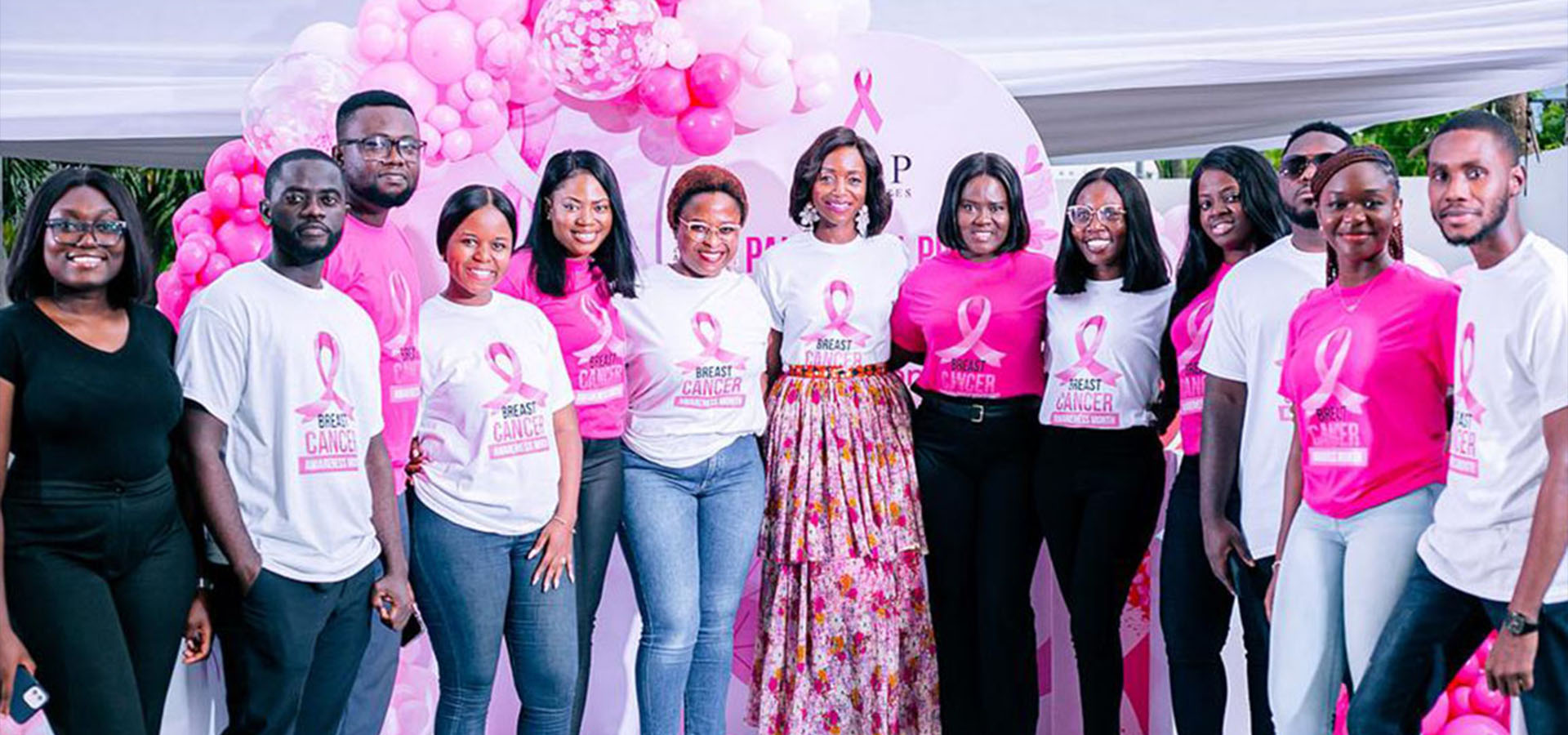 20 Nov

A Pink Thursday in Pink October

On the 26th of October, 2023, B&P ASSOCIATES, Lawyers & Consultants hosted an intimate fundraising cocktail at our offices dubbed, "Painting in Pink-contributing to the fight against breast cancer".

It was a night of participatory art, poetry and music with the highlight of an auction.

The central aim of this event was to raise funds towards the healthcare of female breast cancer patients of the Korle-Bu Teaching Hospital aged 25-40 years.

We were privileged to have Dr. VERNA VANDERPUYE, the Deputy Head of the National Center for Radiotherapy Oncology and Nuclear Medicine department of Korle-Bu, who enlightened our guests on breast cancer and the need to create awareness for early detection.

We are grateful to all our kind donors and our benevolent sponsors, Turkish Airlines Reflo Company Limited and SPIE Oil & Gas Services for their immense support in making the event successful.

At B&P ASSOCIATES, Lawyers & Consultants, we believe in tangible positive impact. If you can do something positively impactful, do it today and do it now because you may save a life.