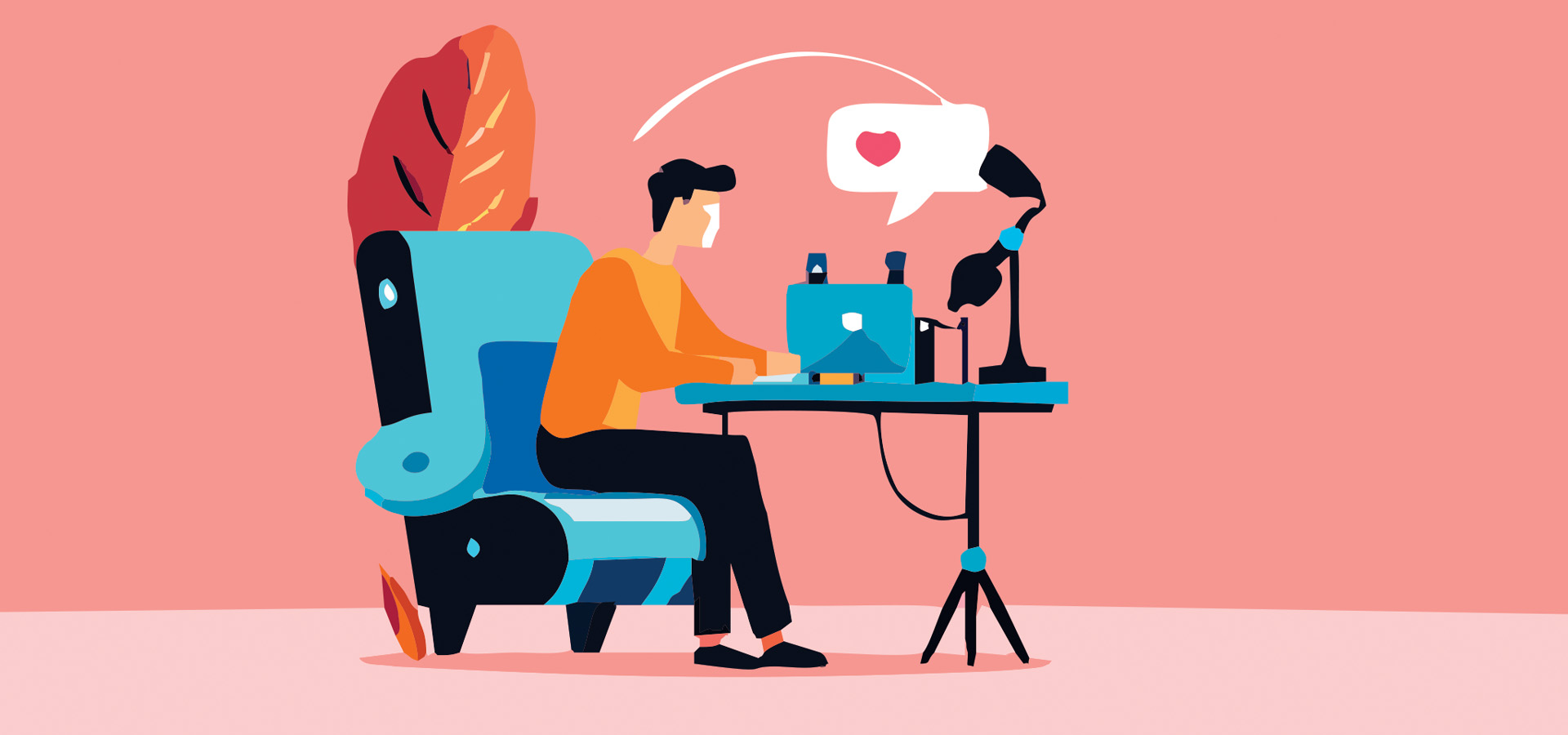 13 Sep

Privacy Rights in the Social Media Era: My Right to Not Be Content

The Black's Law Dictionary defines the right to privacy as "the right of a person and his property to be free from unwarranted public scrutiny or exposure".[1] It has also been defined as "the right of a person  and the person's property to be free from unwarranted public scrutiny or exposure."[2]

Global estimates reveal that as of 2021, 4.48 billion people, making up about 56% of the world's population, were using social media worldwide.[3] The insurgence of social media usage in recent times has resulted in many people engaging in online content creation with a variety of videos and pictures. In some cases, these posts are shared in the hope of seeing their content go viral.

It is safe to say that we currently live in the era of social media influence with a number of benefits. However, this era is not without its challenges, especially in the area of privacy rights. Many people have found themselves becoming unwitting subjects of social media content. A significant concern that has emerged is defining the extent of personal privacy rights within the realm of social media.

In Ghana, Article 18 of the 1992 Constitution guarantees the fundamental right to privacy of citizens. It provides that "no person shall be subjected to interference with the privacy of his home, property, correspondence or communication except in accordance with law and as may be necessary in a free and democratic society for public safety or the economic well-being of the country, for the protection of health or morals, for the prevention of disorder or crime or for the protection of the rights or freedoms of others."

It can be gleaned from the above provision that the Constitution provides for the right to privacy of correspondence, communication, home, and property. However, like most other rights, the right to privacy is subject to limitations. Article 12 of the 1992 Constitution outlines general limitations to constitutional rights which includes public interest considerations. In determining whether there has been a breach of one's rights, the courts will carry out a balancing act between the rights claimed and the relevant public policy considerations based on the peculiar facts presented.

There are also provisions within legislation such as the Electronic Transactions Act[4] and the Data Protection Act[5],  which protect the collection and use of personal information and private data, such as house addresses and telephone numbers. In the criminal context, sections 67 and 68 of the Cybersecurity Act[6] explicitly prohibit the sharing and the threat of disclosing private, sexual photos or videos of another person without their consent.

In Ghana, the test for determining the right to privacy is provided for in Article 18 of the Constitution.[7] Additionally, in countries where there is no constitutional provision expressly providing for the right to privacy,  privacy rights usually apply where there is a "reasonable expectation of privacy".[8]  A reasonable expectation of privacy is the first step the court will use to determine whether a person's private information has been misused.[9] The question of whether there is a reasonable expectation of privacy is a broad one, which takes into account all the circumstances of the case.

The factors considered by the courts in determining if there is a reasonable expectation of privacy include; the attributes of the claimant; the nature of the activity in which the claimant was engaged; the place at which it was happening; the nature and purpose of the intrusion; the absence of consent and whether it was known or could be inferred; the effect on the claimant; the circumstances under which the information was obtained; and the purposes for which the information came into the hands of the publisher.[10]

The second step is the balance that should be struck between the claimant's right to privacy and a publisher's right to publish.[11] In answering this, there must be a consideration of whether the publication of those private facts would be considered highly offensive to an objective, reasonable person.

An analysis of Article 18 of the 1992 Constitution reveals that communication and correspondence are subject to the right to privacy.

The features of many social media Apps can be divided into two separate aspects. On one hand, there are the comparatively more public features of these apps, where users publicly post content and interact with other users. These interactions may be open for all other users to see. On the other hand, there are more private features which comprise direct or private messaging or group chats, which are seemingly more confidential and restricted to selected users. These private features include the direct messaging features of Social Media apps.

With the more public interactions, the right to privacy may be said to have been ceded, whereas the private discussions that take place may be considered as personal exchanges, meant exclusively for select participants. Here, a reasonable expectation of privacy could be assumed. This correspondence may fall within the scope of Article 18. One could argue that circumstances where the content of private conversations is leaked will constitute a breach of privacy.

The concept of privacy prevails in circumstances and situations which are not public. This implies that a person's right to privacy may not necessarily be violated if pictures of them are taken while using public transport or in any other public setting. In contrast, hacking someone's phone to steal private images would constitute a violation of that person's privacy rights. Privacy is a qualified right, meaning that it can be breached under certain circumstances. Moreover, the exercise of one's rights is subject to the rights of others. This is the basis of the familiar saying "Where one person's rights end, the rights of others begin." An individual's right to privacy, particularly in a public space, is subject to public interest. When there is a conflict between privacy rights and social media content, the courts must balance the right to privacy against the content creator's right to freedom of expression.

Privacy rights are not the only individual rights that are subject to interference by social media content creators. Claimants in appropriate circumstances, seek redress under the following causes of action: copyright infringement; the tort of defamation; and breach of the right to publicity.

With regards to copyright infringement, a copyright holder is usually the creator of the original work or content which has been shared on social media. A copyright holder in Ghana is entitled to two major classes of rights; moral rights and economic rights.[12] If your photos or videos are shared publicly by someone else, you can request that person or the relevant website to take down the content. Alternatively, you may sue that person for copyright infringement. Legally, the rights holder is whoever took the photo or content – and copying it without permission is technically copyright infringement. Anyone who believes their rights have been violated by a social media post can take legal action for copyright infringement.

An action brought under the tort of defamation, can protect a person from the unsolicited use of their image in a defamatory way. Every citizen has a right to personal dignity and an unsullied reputation. This right must however be weighed against the freedom of expression of other citizens. The legal test, therefore, for defamation requires proof that the content has caused, or is likely to cause, serious harm to one's reputation and only applies if whatever content shared is untrue, is considered as fair comments, or is protected by privilege.

In Anthony v UCC[13], the Defendant published and advertised copies of the Plaintiff's photograph on postcards and exhibited them for sale. The Plaintiff successfully sought damage for libel, stating that the postcard deceived the public and her family into believing that the plaintiff had lent her image for such an advertisement and lived on the earnings. The court held that the Defendant's publication of the Plaintiff's photograph constituted an invasion of her privacy and within the facts of the case was defamatory.

In effect, it can be deduced that, in order to succeed in an action for defamation or libel, one must prove that either such content is untrue i.e. the photo has been manipulated to look like something it is not, or the image that someone else shared on a social media platform reflects poorly on you or hurts your reputation. Thus, an action may subsist where an inaccurate or derogatory piece of information is shared about you.

For completion,  the right of publicity is an intellectual property right that guards against the misappropriation of a person's name, likeness, or other indicia of personal identity—such as nickname, pseudonym, voice, signature, or photograph—for commercial benefit.[14] Thus, if your image is used without your consent to turn a profit, your right to publicity may have been violated. The public must be able to recognize you in the image utilized for this kind of violation to occur. Although the right of publicity is not legally recognised in Ghana, some celebrities who have registered their names and/or likenesses as trademarks may seek enforcement against the misappropriation of their likeness through an action for trademark infringement.

Accordingly, when one's rights have been violated in the context described above, that person can, considering the circumstances of the case, take legal action for breach of privacy, copyright infringement, defamation, or breach of the right to publicity. There are however other non-legal options available to a person, which include submitting 'take-down' requests to the various social media Apps to take down such content. All of the major social media platforms like Facebook and Twitter (now X) have mechanisms for reporting and removing problematic posts.

It is early days yet for Ghana in the absence of an adequate law regulating the use of social media content or protection of the right of privacy in the social media context. In view of the ever-evolving social media revolution, the time is now to catch up with a robust legal framework to safeguard privacy rights.

 

AUTHOR:

Tracy Akua Ansaah Ofosu   (2023 GSL Legal Intern)

[1] Black's Law Dictionary 1439 (9th ed. 2009).

[2] "Right of privacy." Merriam-Webster.com Legal Dictionary, Merriam-Webster, https://www.merriam-webster.com/legal/right%20of%20privacy Accessed 15th August 2023.

[3] Social Media Usage and  Growth Statistics: How many people use social media in 2023? by Brian Dean https://backlinko.com/social-media-users Accessed 16th August 2023

[4] Electronic Transactions Act, 2008 (Act 772)

[5] Data Protection Act, 2012 (Act 843)

[6] Cybersecurity Act, 2020 (Act 1038)

[7] 1992 Constitution

[8] Serious Invasion of Privacy in the Digital Era  https://www.alrc.gov.au/wp-content/uploads/2019/08/fr123_6._reasonable_expectation_of_privacy.pdf Accessed 13th September 2023

[9] Expectation of privacy https://www.law.cornell.edu/wex/expectation_of_privacy Accessed 21st August 2023

[10] Murray v Express Newspapers Plc [2008] EWCA Civ 446

[11] Ibid

[12] See Section 5 and 6 of the Copyright Act, 2005 (Act 690)

[13] [1973] 1 GLR 299

[14] International Trademark Association; https://www.inta.org/topics/right-of-publicity/#:~:text=What%20Is%20Right%20of%20Publicity,or%20photograph%E2%80%94for%20commercial%20benefit. Accessed 21st  August 2023.